Vending Machine Dolly Reviews
Have you got a problem with moving heavy furniture or equipment?

What's the cost of maintaining a vending machine business?
A lot of vendors here in Vancouver, BC are very happy when they are running vending machines as a small business on the side.? Most of the vendors here in Vancouver, BC are not full time vending machine business operators but do it as a side hustle.
A vending machine does not require an employee sticking and handling chips, chocolate bars to customers.
It is very cost efficient and considered it to be semi passive business while you can do other tasks and go about running other business.
Perhaps working part time for someone?? Or maybe running an Uber Driver or anything that fancies and make money for you to pay bills and put food on the table.
Vending Machine Maintenance
According to my long time experience in dealing with vending machines.? The maintenance is very minimal and normally its the coin jams or simple vending machine repairs.
The most expensive part in vending machine maintenance is the breakdown of soda pop machine compressor and mainboard electronics.
Sometimes I have soda pop machine that breakdown and this normally costs around $800 plus labor to have it replaced.
Below is a picture of a vending machine's mainboard.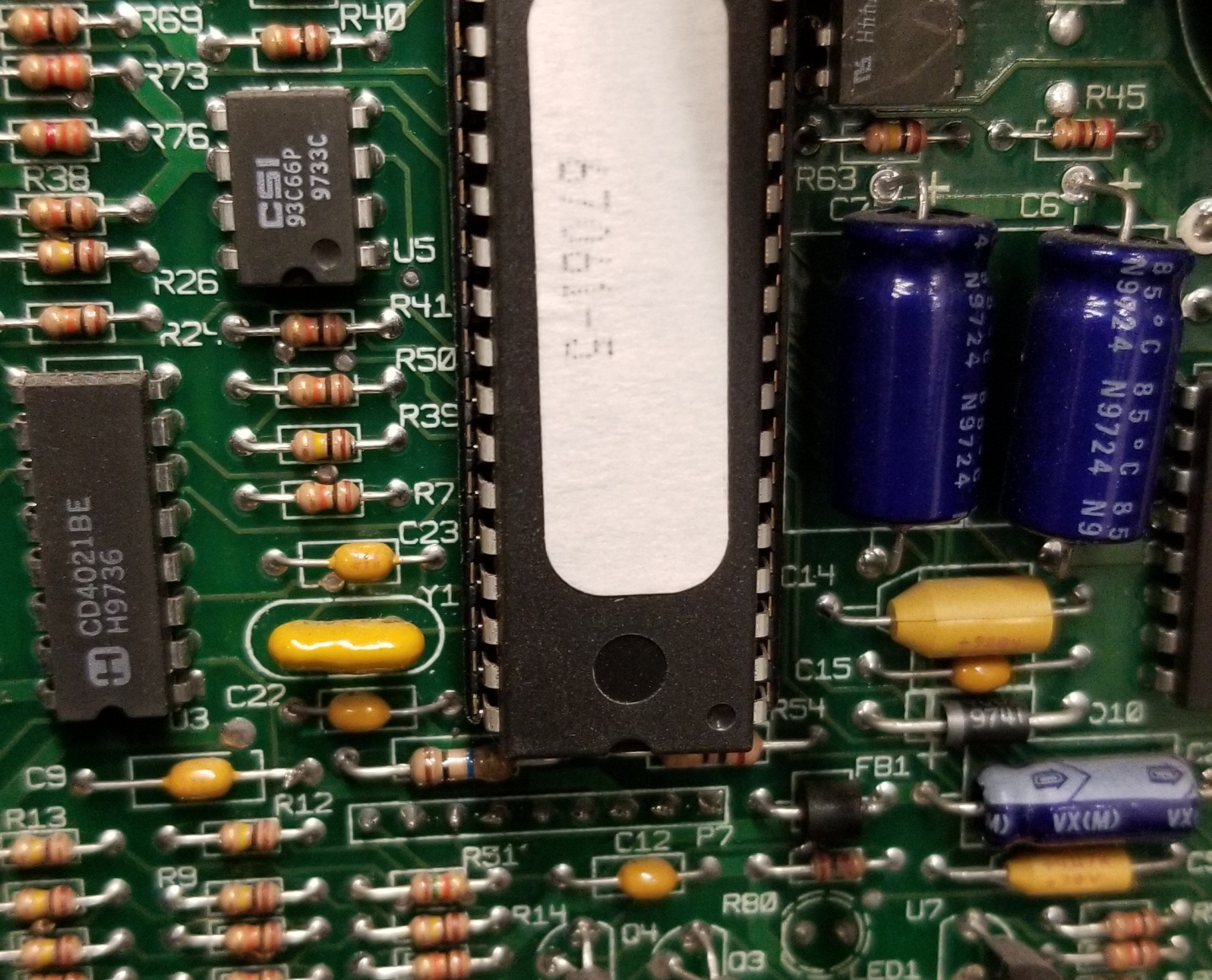 The coin mechanism are a part of vending machine maintenance since it is the most frequent vending machine part that is being used.
The average cost of a vending machine mainboard is around $350 to $600 here in Vancouver, BC which is a total rip off.? Customers in the location wanted the vending machine to be fixed immediately or out you go!
The average cost of a vending machine mainboard in the USA is around $200+ which is way way cheaper compared here in Canada.
Source: https://www.vendingworld.com/automatic-products-model-lcm-pc-board.php
Recurring Expenses
The most basic expense is the cost of good that are to be placed inside the snack vending machine and soda pop vending machine.
I buy chips, snacks and soda pop everyday in: Wholesale Club, Walmart, Costco and Vending Products of Canada for specialty items.
Not to mention that maintaining automobile expenses are: tires, gasoline (petrol) and minor accidents that need repairs.
Gasoline is the number one expense relating to small business work van, the ball park figure is about $120 every week for me just to run the vending machine route.
The time required to drive to the location and stock the vending machines is also an intangible aspect relating to the expenses.
It would be cost efficient if the vending locations are within the vicinity that is near each other so that you can maximize the time, gasoline and physical energy in running this very laborious business.
Moving Vending Machine Expense
I am mentioning this because it is actually very expensive to move vending machines.
Here in Vancouver, BC when moving a vending machine from a contractor will cost you an arm and a leg.? The cost for moving to a location per machine is about $120 here in Vancouver, BC!
I made a review on the most popular vending machine dolly to help save you money!? You might consider on buying one for your vending machine business.
Top Vending Machine Dolly Reviews
Have you ever needed to move heavy and restricting furniture or boxes?
The solution is a dolly!
Easily move heavy items with the weight taken off your arms, simply slide the dolly under the item, pull back and away you go. Keep the dolly tilted until you reach your desired destination and tilt forward to unload.
The Anderson Vending Dolly is a convenient and compact alternative to industrial versions so you can enjoy moving stock or your own furniture around without the hassle of trying to move large boxes in tandem!
With a lift function to get you over the threshold of most houses and buildings, there is nothing to stop you from getting you where you need to be!
The dolly also comes with spacers so you can bring food with you as you go.
For casual use or for business, our dolly can be used in any situation. Made in the USA you can be sure that the quality is sound, buy today and make your logistic issues outdated with the Anderson Dolly.
Height: 29.5 Inches Width: 29.5 Inches Weight: 26lbs Load Capacity: 1300lbs
LINK TO AMAZON For Anderson Dolly
Here is the manufacturer's video on how easy it is to move your own vending machines.
Dual Trucks for Moving Pianos and Vending Machines
Have you ever had to move a large, heavy item?
Dollys often restrict movement to just box-like items to ensure that they don?t fall off, in times like this you would normally have to resort to traditional lifting with multiple people, all with different strengths and load points. Drops are likely to happen not only because of weight but also because of grip points being awkward or restricting.
This product comes with a set of two identical hand trucks which can help move these oversized nightmares in a simple solution.
Simply load the item onto both of the trucks and push with a partner to get your piano, vending machine or another oversized item where it needs to be.
Take the strain off your back with our Dual Trucks Set today! Back problems are a thing of the past, with a whopping 700lb carrying capacity, you will never have to worry about carrying a heavy item again.
The set comes with two trucks so you only need to purchase once to get the full experience.
Leave slow progress and endless arguments behind with the Dual Truck Set today!
Load capacity: 700lbs Loading plate dimensions: 23? x 4? Pake Handling Tools
Are you someone who has had trouble lifting heavy equipment and machinery?
Are you looking for an effective solution for your business?
Amazon Link to Dual Trucks for Moving Pianos and Vending Machine
Our dual dolly system takes all the work away with our state-of-the-art hydraulic system which allows you to effortlessly lift equipment of up to 3960lbs!
Simply slide the dolly under the equipment and use the jack to move the load upwards. If you have a vending machine or other high weight, valuable equipment, you can?t beat the Pake hydraulic dolly!
The days of moving everything by hand are in the past, with our dolly set you will be thankful for the newest addition to your logistical solutions.
Equipped with fully turning 360-degree wheels, dolly control has never been so easy or convenient, it even has nylon straps so you can be extra safe when moving expensive or otherwise valuable equipment.
You can be sure that material is of high-quality assurance and high-grade durable steel.
Shipped from California you can be safe knowing your product is protected with a long warranty and guarantee.
Our product contains both items in a single order so you don?t have to put in for a second.
The price you see is the price you pay for this game-changing piece of equipment. Buy today and you will be left wondering only why you didn?t order sooner!
Weight: 190lbs Load capacity: 3960lbs Loading plate dimensions: 23.6? x 16.5? x 43? Lifting height: 9.8?
Are you looking for a low cost, convenient and space-conserving solution for moving your heavy furniture, stock or other hefty equipment?
Look no further than the Cosco Shifter!
This dolly allows you to move any equipment such as vending machines as well as furniture like fridges, washing machines and moving boxes without putting a strain on your arms or back.
When you are done, it folds down and can be slotted into the smallest of places, making efficient use of space, it fits in most commercial cars without problems so you can take it with you wherever you go.
A simple multi-position mechanism means that you can be ready to move within minutes, no additional tools are required other than the ones found in the box.
The Shifter allows for traversal over thresholds and low-lying obstacles without worry.
This is due to its generous lift height. A large supporting platform also means that load is unlikely to tip or fall with proper positioning and technique.
Coming in a variety of colors, you can be sure that this dolly is right for you. Weight: 14.92lbs Load capacity: 300lbs
Have you ever been in a situation where you need to move that is just slightly too heavy?
Don?t call your friends or your family, use our low-cost solution for all your lifting needs.
A simple yet effective design allows you to lift any item of up to 150lbs without worry about your back or strength. Let the dolly do the work for you with a tilt and push technique you won?t be able to do without!
For everyday usage, look no further!
Unlike expensive alternatives with unnecessary loading capacity, our dolly allows you to have a solution for general use without having to break the bank.
The design allows you to fold and store the dolly without any additional tools or experience.
Place it in your car for unexpected occurrences, it will fit in most commercial vehicles so you don?t need to worry about storage or transport.
Our dolly comes in a variety of colors so you can personalize your product how you want. Weight: 6.79lbs Load capacity: 150lbs Loading plate dimensions: 15.5? x 10.5?